Yoga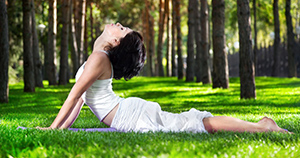 Our passion is yoga, and we provide a complete experience for yoga teachers who would like to bring their students on a yoga holiday or yoga retreat. We believe that traveling to practice yoga is a unique and wonderful opportunity to deepen your practice while also gaining new perspectives on life that only travel can offer. We are therefore dedicated to finding beautiful locations where you can create a beautiful yoga experience in Tuscany for your students. Each of our locations has a dedicated yoga space, and we have many years of experience leading retreats in Italy and around the world to help you make not only your yoga practice special, but also the entire experience of your yoga retreat in Tuscany successful.
Tuscany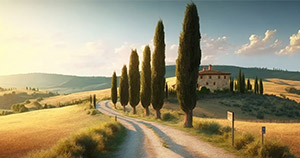 Tuscany is located in central Italy and stretches from the Apennine mountains to the Tyrrhenian Sea. It's awe inspiring landscape, artistic heritage and famous villages and cities boast infinite beauty and culture. Discover medieval villages and castles, indulge in local wine, cheese, olive oil and other food traditions or simply settle in with a paint brush, journal or book and let the Tuscan landscape awaken your creativity. Practice yoga in the midst of thousands of years of art and culture, nature and nourishment, and let yoga in Tuscany take your breath away
Excursions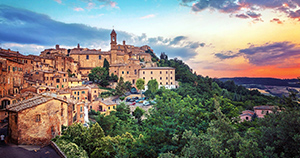 We will help you to create a perfect package for your Tuscan yoga retreat. In your free time between yoga practices, you can organize as many or as few excursions and culture experiences as you would like for your group yoga retreat. Hiking, horseback riding and cooking classes are available at almost all of our locations. In addition, take a tour of some of the most famous towns in Tuscany including Florence, Siena, San Gimignano, Sorano and Pitigliano. From many of our locations you can also visit some of Tuscany's most famous thermal spas including Rapollano and Saturnia: a decadent treat after a good yoga practice. If your preference is the sea, spend a day on the shores of the stunning Tyrrhenian Sea at Marina Alberese. Add wine and cheese tasting to the list, and your yoga retreat in Tuscany will be complete.